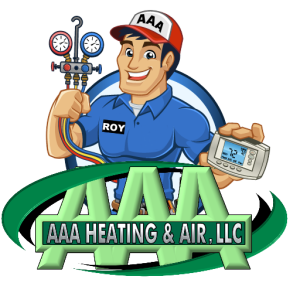 Your heating, ventilation, and air conditioning unit works hard all year long. First, you've got summer, with its triple-digit temperature days. Then there is that awkward age, from summer to fall, when your system runs mainly on "fan only" to circulate all that fresh, cool air. No sooner do you get used to those temperatures it starts getting cold, and you change to "heat." And then it is spring again, and you often don't know what to expect. Some days you might need heat, other days call for open windows and a fan-only setting.   If you think this is enough to make you a little dizzy, think about the wear-and-tear it puts on your HVAC system! It's a recipe for heating and air issues, bad indoor air quality, and possibly an eventual breakdown, most likely either in the dead of winter or the middle of summer. This can result in expensive repair bills — unless you get ahead of it. "An ounce of prevention is worth a pound of cure," as the saying goes. So let's take a walk through the seasons and discuss some basic seasonal cleaning and home maintenance tips that will help extend the life span of your HVAC unit.
Spring
Springtime is an optimal time for performing light maintenance on your unit. Think of spring as "prep time" for summer. Here are some things you can do during the spring to make sure your HVAC unit is performing up to par:  
Replace the blower fan unit filter with a new one (if you haven't already done so within the last 90 days).
Clean around the outside portion of your AC unit, or condenser unit.
Inspect the insulation on refrigerant lines going into the house. Check for signs of wear
Clearing condensate drain clogs with 50/50 bleach or vinegar and water.
Shutting off the water supply to the furnace humidifier.
Making certain that the platform below the AC compressor is level and firm.
Summer
By performing the tasks mentioned above, your AC unit should be performing at the top of its game when summer hits. Now your goal is to tame the beast known as "kilowatt hours," or kWh. The more kWh you use, the more money you spend on energy bills. Here are some tips to keep the beast at bay.  
Change out your incandescent light bulbs for LEDs.
Conserve water. (Most uses of cold water involve hot water as well, which consumes energy.)
Improve insulation.
Install a programmable thermostat.
Apply weatherstripping to windows and doors.
Use fans to circulate cooled air.
Keep your curtains or blinds closed.
Fall/Winter
Once cooler weather begins its approach, it's time to check in on your heating system before winter comes. The moment Fall rolls around, fling open the windows and turn your attention to your furnace or heat source.   Here's a rundown on everything you need to address before winter:  
Check all the insulation and weatherstripping, and replace as needed.
Identify leaky ducts and seal them.
Install draft stoppers under exterior doors.
Reverse the direction of your ceiling fans.
Replace the humidifier wick filter, set the humidistat to between 35 and 40 percent relative humidity, and turn on the water supply.
When to Call in the Professionals
While these home tips will definitely help you get the most out of your HVAC unit, there are still times when you need to call trained, certified HVAC professional, whether for repairs or for preventative/predictive maintenance. Here's when the experts should get involved.
When you first move in
Before moving into a new home, always call a professional for a thorough HVAC inspection. The last thing you want is an unpleasant surprise and expensive repair bill during your first winter or summer in the home.
At the first sign of trouble…
If you begin to notice signs that your air conditioner isn't cooling effectively or your furnace is about to fail, don't wait for a complete breakdown before calling an HVAC company. If basic troubleshooting tips don't solve the problem, the sooner you call a technician, the better your chances of saving money on repairs.
Schedule yearly maintenance service
At least once a year, you should schedule full inspection and maintenance service for your HVAC unit. During this visit, a technician will conduct an air quality audit, and provide you with a report on your system. It also helps the technician identify and solve small problems before they turn into big, expensive ones.
Enjoy reliable heating and air all year around with a cleaning and maintenance contract
The best way to avoid outages and expensive repair bills is to set up a seasonal maintenance plan. With a preventative maintenance agreement, your HVAC technician will show up several times a year to perform routine cleaning and maintenance, keeping your unit in tip-top shape all year round. And if your unit does run into problems, you always have a technician as close as your phone.   AAA Heating & Air offers a Gold Service Maintenance Plan, A Silver Service Plan, and the Standard Plan, which provides for one visit a year. The best thing about a maintenance agreement is that it allows for "continuity of care" — just like your doctor's office. And of our available maintenance agreements, the best is AAA Heating & Air's Platinum Protection Plan, which provides:   ✓ Same-day service   ✓ Priority scheduling (i.e., at a time you choose)   ✓ Three visits a year,   ✓ A comprehensive unit inspection and servicing (including all filters)   ✓ An evaluation of your HVAC unit itself   ✓ A Home Air Quality Audit, which can alert you to potential clean-air problems like carbon monoxide leaks, mold and mildew problems, minute but potentially dangerous gas leaks from contaminated soil, and any volatile organic compounds, or VOCs, like formaldehyde, sulfur, and solvents, that may be in household air.   Contact AAA Heating & Air today to learn more!