How To Get Started In the HVAC Jobs: A Comprehensive Guide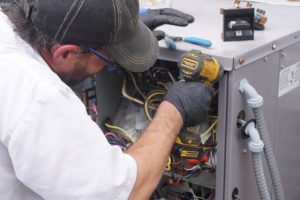 Are you interested in exploring  careers in the HVAC industry? Heating, ventilation, and air conditioning HVAC jobs are some of the most sought-after skilled trades careers today. From residential to commercial buildings, HVAC technicians are responsible for installing and maintaining climate control systems. If you're looking to start a career as an HVAC technician, this comprehensive guide will help get you started. We'll cover everything from job expectations and potential salaries to training requirements and educational paths into the field. So read on if you're eager to learn more about what it takes to become an HVAC professional!
HVAC is a fast-growing industry, and there are many opportunities to get involved. It is important to understand the basics of HVAC before taking the plunge. HVAC stands for Heating, Ventilation, and Air Conditioning. It is the technology used to keep homes and businesses comfortable by controlling temperature, humidity, and air quality. Here are some tips to help you start out in the HVAC industry:
Get certified: The first step to starting a career in the HVAC industry is to get certified. To become an HVAC technician, you must receive specialized training and obtain a certification from an accredited program. Be sure to research the available programs in your area to ensure you're getting the best training possible. You can also become certified through the EPA or other organizations.
Invest in your tools: Most HVAC jobs require specific tools and equipment. Investing in the right tools will make your job easier and more efficient. Make sure you purchase high-quality tools that are designed to last. This will save you money in the long run and provide you with better results.
Learn from experienced technicians: There's no substitution for experience when it comes to working in the HVAC industry. It's best to learn from other experienced technicians so you can gain a better understanding of the field. Talk to other technicians in your area and attend industry events to get feedback from experts in the field.
Network: Networking is essential for an HVAC technician. Getting to know other professionals in the industry can help you find new opportunities and increase your contacts. Attend trade shows, join local associations, and attend networking events to get your name out there.
Stay up-to-date: The HVAC industry is constantly changing. It's important to stay on top of new technologies and trends so you can offer the best services to your clients. Take continuing education classes, read trade journals, and attend seminars to keep up with the latest advancements in the field.
Promote yourself: You need to market yourself in order to find success as an HVAC technician. Use social media, create a website, and distribute business cards to get customers. Networking is also a great way to spread the word about your services.
By following these tips, you'll be well on your way to a successful career in the HVAC industry. With hard work and dedication, you can become one of the most sought-after HVAC technicians. Good luck!